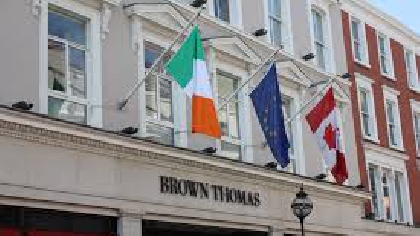 With today being in the middle of August, is it too early to be thinking about Christmas?
Brown Thomas Christmas stores opened this morning in Grafton Street-Dublin, Limerick and Cork today, to the delight of some and the horror of others.
The retailer says it's a popular time to open up, as people like to be prepared early on.
The shelves are packed with stockings, crackers, wreaths, garlands, and food hampers for eager shoppers.
There are also Christmas trees and a selection of BT decorations available in a variety of special themes.
Brown Thomas has hired 500 seasonal staff for it's festive shops and says Dundrum-Dublin and Cork are on the way soon.