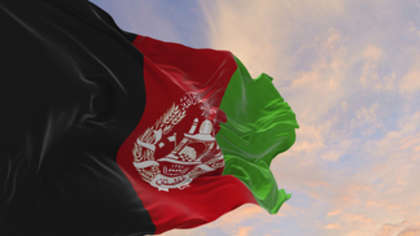 Under a new scheme from the Department of Justice, Ireland is to offer temporary residence to 500 Afghanistan citizens.
The Afghan Admissions Programme will prioritise vulnerable Afghans such as the elderly, females and the disabled.
500 humanitarian visas have been granted since August through the Irish Refugee Protection Programme. The places have been offered to frontline workers, women, human rights activists and members of the LGBTQ+ community.
The new programme is open to any Afghan citizens who have a close family member who resided in Ireland before September 1st. Applicants can apply for four close family members to be granted the temporary residence. Applications open on December 16th and will run for eight weeks.
"I am delighted to now be able to confirm that we are opening the Afghan Admission Programme for applications," said Justice Minister Helen McEntee. "I am very conscious of the plight faced by the Afghan people following the collapse of the former Afghan government and the takeover by the Taliban. A reversal of human rights, increased violence and fear of reprisals has led to a large number of displaced people seeking help. Understandably, it has also been a very worrying time for the Afghan community living in Ireland as they fear for the safety of their family members in Afghanistan or displaced to neighbouring countries."
"In processing applications, we will be prioritising those who are especially vulnerable and whose freedom and safety is most at risk, like older people, children, single female parents, single women and girls and people with disabilities," she added. "We will also give priority to people whose previous employment exposes them to greater risk, for example UN and EU employees and people who worked for civil society organisations."