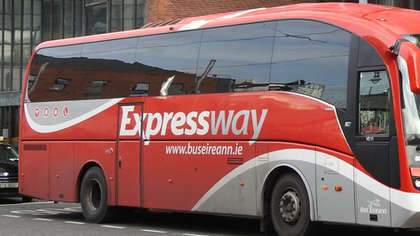 An independent TD has criticised Bus Eireann and the National Transport Authority's decision to cancel the expressway bus service between Galway and Dublin.
Bus Eireann made the decision to cancel the 20 and X20 routes with effect from this Wednesday, July 28th.
Independent TD Seán Canney wants Bus Eireann and the NTA to reconsider and reverse the decision. He says cancelling the route is "a contradiction of government policy to reduce car use through improved public transport."
The route runs from Galway City to Dublin Airport and also serves Craughwell, Loughrea, Aughrim and Ballinasloe.
Three other Bus Eireann routes - from Dublin to Belfast, Cork and Limerick – will also end on Wednesday.
"This decision is a further insult to rural people and denies them access to public transport," said Canney. "We need answers and I have written to the NTA and Bus Eireann seeking an immediate reversal of the shocking decision."
Having suffered severe losses over the past year, Bus Eireann claims it shut down the four routes in order to protect the remaining 14 routes still in operation.