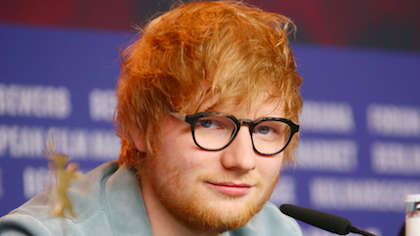 Ed Sheeran recently revealed that he strongly considered retiring from the music business following the birth of his daughter, Lyra Antarctica Seaborn Sheeran.
In an interview with American radio broadcaster SiriusXM, the Bad Habits singer said: "I stopped playing music for a bit. And music is entirely me as a person. Then I had my daughter and I was like, 'Right, that's it. This is me. I am probably just going to be a dad. I am not going to play music anymore.
"Then I was suddenly like, it is more important for my daughter to grow up knowing that her parents have a work ethic.
"I slowly got back into music that way and the creative process started flowing again."
Sheeran continued: "I write about 25 songs a week and one of them will be all right and that will go on the 'maybe' list."
Sheeran's most recent single Bad Habits marks the first time that the artist has released a single that does not feature a collaborator since he dropped Happier from his 2017 album Divide.
To celebrate the release of his new music, artwork depicting Sheeran dressed as a vampire were projected onto various London landmarks, including the Tate Modern gallery.