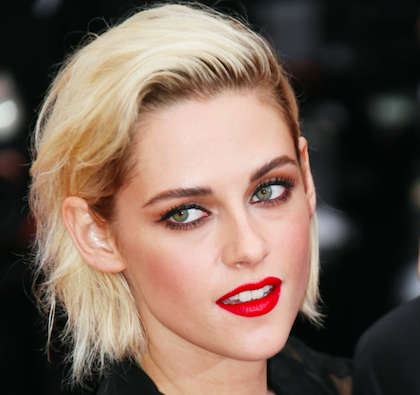 Kristen Stewart's upcoming Princess Diana biopic 'Spencer' has received mixed reviews from UK critics with some giving the film five stars while some have criticized its "heavy-handed" writing.
Stewart portrays the Princess of Wales in the film directed by Chilean filmmaker Pablo Larrain. The film premiered on Friday (September 3) at the Venice film festival.
Stewart's performances has so far received wide-spread acclaim from critics calling the film "mercurial" and "incandescent".
The film is framed as a "fable from a true tragedy" following Diana on her visit to the Queen's Sandringham Estate for Christmas in 1990.
Robbie Collin, chief film critic for The Daily Telegraph, gave 'Spencer' top marks and said that Stewart will be "instantly and justifiably awards-tipped for this".
He added that she "navigates this perilous terrain with total mastery, getting the voice and mannerisms just right but vamping everything up just a notch in order to better lean into the film's melodramatic, paranoiac and absurdist swerves."
Xan Brooks, a reviewer for The Guardian also gave the film five stars.
Brooks wrote that Larrain "spins the headlines and scandals into a full-blown Gothic nightmare, an opulent ice palace of a movie with shades of Rebecca at the edges and a pleasing bat-squeak of absurdity in its portrayal of the royals.
"Larrain's approach to the material is rich and intoxicating and altogether magnificent.
"I won't call it majestic. That would do this implicitly republican film a disservice."
Critic Christina Newland, however, slated the film as "heavy-handed" and "painfully on-the-nose".
"Resplendent as Spencer looks, with Stewart dressed in lemon sailor suits and white tulle ballgowns, it eventually becomes tiresome to watch Diana languish in her misery, her eating disorder, and her unravelling mental state," Newland wrote.