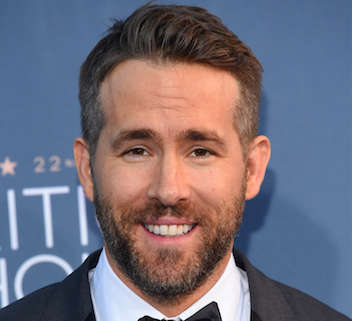 Paul Rudd was named the "Sexiest Man Alive" for 2021 by People magazine on Wednesday, November 10th.
The 52-year-old actor has been the subject of fan adoration since the 1995 hit "Clueless", and more recently in his starring role as Ant-Man in the Marvel Cinematic Universe.
In response to Rudd winning this year's title, fellow superhero actor Ryan Reynolds said that he was "very excited" about the announcement. Reynold's jokingly predicted that "this opportunity will be wasted on [Paul], like so many before him," on the "Today" show.
"He's going to play it shy. He's going to play it bashful, humble," said the actor, who won People's "Sexiest Man Alive" accolade in 2010. "If I know what I knew now, I wouldn't do that. You got to seize this opportunity!"
When asked how he'd respond to winning the title if he won it again 11 years later, Reynolds added: "I'm not saying I would leave my family, but they would need to go on without me." He continued: "I would roam the world clutching my dog-eared People magazine, going from town to town, sowing my wild oats like some sort of … magical gardener. It would be amazing."
Reynolds finished his playful teasing by urging Rudd, "Don't blow this, Rudd," he said. "If you're there, do not blow this opportunity. Run like the wind."
After being announced as this year's "Sexiest Man Alive," Rudd matched Reynolds light-hearted joking, telling People magazine, "I'm getting business cards made."