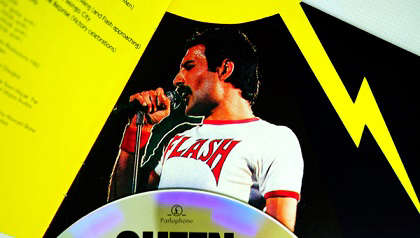 24 November 2021 marks 30 years since the death of legendary Queen frontman Freddie Mercury. Mercury died from bronchial pneumonia following his AIDS diagnosis in 1991.
Speaking to Good Morning Britain, Brian May said that Mercury's death was difficult for the band and they tried their best to protect Freddie in those final few days.
"It was a hard time but it kind of united us as a family", May told Good Morning Britain.
May also explained, "We kind of closed ranks around Freddie and tried to make his life as easy as possible and tried to keep the harpies away. (There were) lots of people, kind of, poking lenses through his windows. It was a horrible time for him".
"A lot of the time we went to Montreux. Freddie actually lived in Montreux for a while".
Freddie Mercury Tribute Concert
Six months after Freddie Mercury died, a special tribute concert was held in Freddie Mercury's honour and to help people affected by AIDS.
May said that the stigma around this disease was "standing in the way of humanity preventing it".
"We did the tribute concert for Freddie, but also to start the awareness that AIDs was a disease that affected everyone", May also added.
"And we made some of the first steps to remove that stigma [with the concert]", he added.
The day before he died, Freddie Mercury released this statement, "I wish to confirm that I have been tested HIV positive and have AIDS. I felt it correct to keep this information private to date to protect the privacy of those around me".
"However, the time has come now for my friends and fans around the world to know the truth and I hope that everyone will join with me, my doctors and all those worldwide in the fight against this terrible disease".
"lovely time"
In the days leading up to Mercury's death, the band spent some time with him.
"We could make music - and making music was Freddie's life. He could insulate himself once he was in that environment", May said.
"Strangely enough it was one of the most joyful times we ever had. Freddie seemed to be able to leave it all outside and just enjoy making his music".