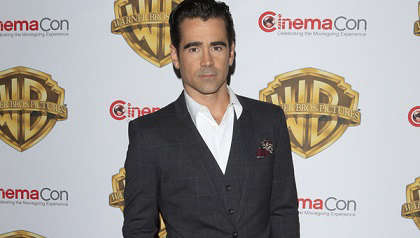 A new video has been shared showing Colin Farrell's transformation in a penguin for the Matt Reeves directed 'The Batman'.
Irish actor Colin Farrell can be seen undergoing a four hour prosthetic overhaul to become the Penguin, the Batman villain. This overhaul has been inspired by the make-up artists Mike Marino.
The Penguin, aka Oswald Cobblepot is of course one of the Batman's villains, alongside Carmine Falcone (John Tuturro) and the Riddler (Paul Dano).
In the video, Farrell can be heard saying, "I will say it's one of the most exciting, jubilant, celebratory experiences I've had in making pictures in 20 years".
Check out the video for yourselves below.
Colin Farrell's transformation into Penguin for #TheBatman pic.twitter.com/dPDZxVqVjz

— ScreenTime (@screentime) April 21, 2022
The character is also set to return for the HBO spin off series, which will begin after the film's events.
"The world that [director] Matt Reeves created for The Batman is one that warrants a deeper gaze through the eyes of Oswald Cobblepot", Farrell said. "I couldn't be more excited about continuing this exploration of Oz as he rises through the darkened ranks to become The Penguin. Will be good to get him back on the streets of Gotham for a little madness and a little mayhem".
Colin Farrell will act as exectuvie producer for this series, alongside 'The Batman' producer Dylan Clark, Matt Reeves and Lauren LeFranc who will also work as writer and showrunner.