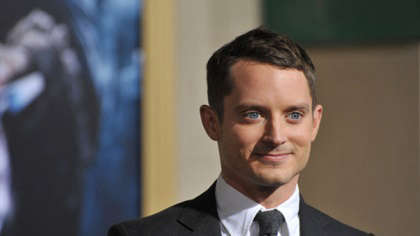 Infamous former Hollywood producer Harvey Weinstein has experienced what would happen if he got on Peter Jackson's bad side.
Peter Jackson's feud with shamed Hollywood mogul, Harvey Weinstein is no secret, although there is some interesting gossip about it! The Hollywood juggernauts clashed during the early days of Jackson's film, Lord Of The Rings, resulting in the director pulling out from Weinstein's Mirramax brand.
Due to be made under the Miramax banner, things turned sour when Weinstein told Jackson he would not be allowed to make three films, something extremely necessary for a trilogy. Upping sticks from Weinstein's brand, Jackson joined under the umbrella of New Line Cinema, which helped turn the franchise into one of the biggest in movie history.
Speaking of the feud with Dax Shepard on the Armchair Expert podcast, Elijah Wood revealed that Weinstein was then used as inspiration as one of the trilogy's villains - an orc. Seeing the hilarity of it all, the Frodo Baggins actor said, "It's funny. This was recently spoken about because Dom [Monaghan] and Bill [Boyd], (who played hobbits Merry and Pippin) were talking to Sean Astin (who played Sam) about his first memory of getting to New Zealand.
"He had seen these orc masks, and one of the orc masks - and I remember this vividly - was designed to look like Harvey Weinstein as a sort of a f*** you. I think that is okay to talk about now - the guy is f****** incarcerated. F*** him."
Orcs form the bulk of the evil armies battling against the forces of good in the Lord of the Rings, with some being made up to look disfigured as part of the fantasy lore. It is believed among some fans that the orc in question that was designed to look like Weinstein was Gothmog, who led the army of Dark Lord Sauron in the final film, Return Of The King.
Disgraced Weinstein, who was found guilty of rape and sexual assault in New York last year, now faces further charges in LA, potentially adding another 140 years on to his sentence, if convicted.
Speaking out on Weinstein's behaviour towards him, Jackson said he found the former film producer to be a "real bully". However, it is he who has had the final laugh, as the Lord of The Rings franchise is widely considered to be some of the greatest films of all time, raking in an estimated $2.92bn at the global box office.