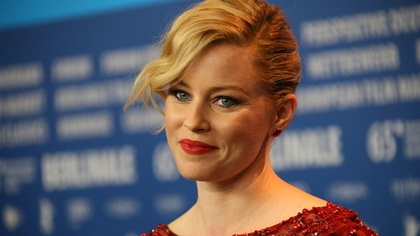 The Hollywood star has arrived in Ireland to film her new film Cocaine Bear.
Ireland has become a hub for Hollywood filmmaking once again with the likes of Matt Damon, Amy Adams and Patrick Dempsey all shooting movies here recently. The latest star to arrive on our shores is Elizabeth Banks, who is directing scenes from her latest movie, Cocaine Bear, here.
In a video posted to Twitter early on Tuesday, Banks announced "So, I've moved my whole family to Ireland," before presenting a montage that shows her posing next to a flag, walking by the seaside with her sons, driving on "the wrong side of the road" and displaying an empty packet of Tayto cheese and onion crisps (or "chips" as she calls them). Keen-eyed viewers have identified Sandycove as Banks' temporary new home with a local wine merchants popping up in the video. Matt Damon stayed in the same area while he was in Ireland filming historical drama The Last Duel.
In reference to the famous lockdown sightings of Matt Damon, outgoing Dublin Lord Mayor Hazel Chu replied "I recommend grabbing a SuperValu bag and hitting the beach," while several Irish Twitter users urged her to experience the joys of a Tayto crisp sandwich and visit the country's more scenic spots.
47-year-old Irish-American Banks has spoken of her affection for her ancestral homeland before. In an interview with RTÉ she once said "I am Irish, there is a special place in my heart for Ireland."
Born Elizabeth Mitchell, Banks chose her new stage name to avoid confusion with another actress who shared her birth name. In 1998 she made her screen debut in an independent film called Surrender Dorothy and spent much of the next decade appearing in small supporting roles. Her part in the 2005 comedy The 40-Year-Old Virgin gained attention, with Banks establishing herself as one of America's most well-liked female comic performers over the following years, becoming a recurring character on the acclaimed Tina Fey sitcom 30 Rock. As her career progressed she would move away from her comedic comfort zone, playing Laura Bush in Oliver Stone's George W. Bush biopic W, and taking roles in horror movie The Uninvited, thriller Man on a Ledge, and the Brian Wilson biopic Love & Mercy. She would appear in all four instalments of the blockbuster Hunger Games series.
In 2012, Banks starred in musical comedy Pitch Perfect, which she also produced. For that film's 2015 sequel she opted to take the leap into directing. Banks was acclaimed for her work behind the camera, which led to her being given the job of directing a big screen reboot of cult '70s TV show Charlie's Angels in 2019.
Banks has returned to directing with Cocaine Bear. Inspired by real events, the film tells the story of how a bear died from a cocaine binge in the US in 1985. The bear ingested 75 pounds of cocaine that it discovered in the North Georgia Chattahoochee National Forest. The drugs had found their way there when drug smuggler Andrew Thornton had bailed from a plane while being chased by customs agents, only for his parachute to fail. Thornton's body was found on a driveway in Knoxville, Tennessee. He was in possession of night vision goggles and two pistols, and was wearing a bulletproof vest.
The bear was taxidermied and is now on display in a store called Kentucky for Kentucky. Country singer Waylon Jennings, best known for his theme song for The Dukes of Hazzard, is said to have owned the stuffed animal at one point.
Cocaine Bear is scheduled for a release in 2022, when we'll find out how convincingly Banks transformed Ireland into the American state of Georgia.