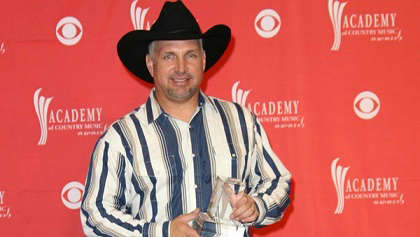 Garth Brooks has said that he does not hold a grudge over the cancellation of his gigs in 2014.
Following news of his shows being sold out for Croke Park next September, Garth Brooks said that it was "fate" that he will be returning to Ireland to play at the venue for the first time in 25 years and "close the chapter".
Following the 2014 fiasco, Garth Brooks said that the cancellation of his show was like losing a family member.
"don't hold a grudge"
"I don't hold a grudge to anybody", Brooks told Sunday Life. "You've got to understand, if you have a chance to play Ireland, then you're a lucky son of a bitch. You just are".
He continued, "The fact that you got to sell 400,000 tickets? Oh my God, that's amazing. But the chance to now come back and get to play with those people? That's a wonderful thing".
"I feel lucky for the opportunity. The opportunity was swept away, and I thought it was gone".
💥𝟮 𝗘𝗫𝗧𝗥𝗔 𝗗𝗔𝗧𝗘𝗦 𝗔𝗗𝗗𝗘𝗗 💥
⁰
Garth Brooks has added 2 EXTRA DATES to The Croke Park Stadium Tour. Tickets for 16th & 17th September are ON SALE NOW ⚡
⁰
Tickets here:
Friday 16th ~ https://t.co/B1y7hfxxxM
Saturday 17th ~ https://t.co/znIzlhbxWy pic.twitter.com/L1WNr76zfT

— Garth Brooks (@garthbrooks) November 25, 2021
"I'd grab you right now"
Having previously called the possiblity of five shows at Croker "impossible", Brooks revealed that he got a phone call from promoter Peter Aiken about playing at Croke Park again.
"And then when I got a call from Peter - in a sweet, funny, his own kind of humorous way, 'Would you be interested in playing Ireland?'", he revealed.
The Country star added, "I said, 'Peter, if I could reach through this phone, I'd grab you right now!".
"We'd already made ourselves a promise that anybody who would ever buy a ticket from us again, that this will not happen again. It can't".
He also stated, "So, we were not committed to anything at first because you didn't want to fall in love again, right? So, this is all kind of new to me and it's really up here at the surface".
"But I can tell you, even in September next year it's gonna be hard to take to that stage and not just burst out in tears. I think what I'll do is I'll enjoy more than anybody else, but I'll probably just cry the whole time".
"I don't know what the crying thing is, I think it's having kids, I cry at commercials now. But this is a joy to be here, it's always an honour".
IRELAND!!!!!
Just waking up to the news!!!!
Unbelievable !!!!!
All my love to you!!! love, g #GarthInIreland

— Garth Brooks (@garthbrooks) November 25, 2021