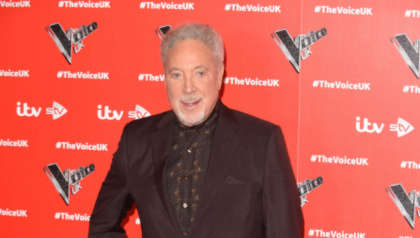 Sir Tom Jones has denied rumours that he collapsed ahead of his live show in Budapest, insisting that he cancelled the show due to "viral laryngitis".
Despite this, the Welsh singer apologised to fans for cancelling the show at the eleventh hour, and added that he is rescheduling it to a later date. He was due to perform at the MVM Dome, before news broke of the show's cancellation.
"Hello to all concerned: I travelled last night from the UK to Budapest and woke this morning with an uncomfortable throat", the Sex Bomb singer shared via Instagram.
"A specialist came to visit and diagnosed 'viral laryngitis'. He strongly advised postponing this evening's show and prescribed medication and vocal rest".
"I did NOT 'collapse' anywhere at any time, that is pure rumour", he continued. "Hopefully the inflammation will calm soon as I am looking forward to continuing my wonderful summer tour".
"Unfortunately the show had to be cancelled at the last minute, and for that I am very sorry".
"However, the show in Budapest has been rescheduled and will take place on August 16. Thanks again for all your kind concern TJ", the legendary singer conlcluded.
Sir Tom Jones is currently performing around Europe, as part of his Surrounded By Time Tour. He is set to perform across several cities, including Glasgow, London, Manchester and Birmingham.
He will also perform in countires like Italy, Luxembourg, Croatia, Germany, and Belgium.
Upon hearing of Jones' health, fans were quick to add messages of support for the singer.
"So sorry to read this. I know how you love to make us happy with your magnificent voice. Stay home rest get better . We will wait", one wrote.
Another added, "Hello Sir Tom, I wish you a best and rapid recovery!! Please take care and follow all the medical advices!! get well soon!!".
Another fan commented, "So glad you have taken doctor's advice. Get well soon wishes sent your way!".