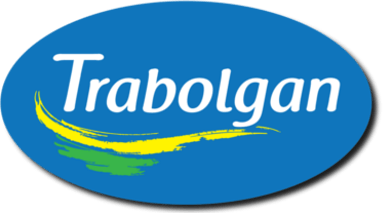 Trabolgan Holiday Village are giving away 130 FREE Holidays to FRONTLINE WORKERS
In recognition of all their hard work over the past two years
Trabolgan Holiday Village, the popular east Cork family holiday destination, are running an incredible
holiday giveaway competition on their social media channels giving away 130 FREE holidays, YES 130
FREE HOLIDAYS to Frontline workers in recognition of and to celebrate everything they have done over
the past two years. The Trabolgan Team want to reward these heroes with an opportunity to win a FREE
weekend break from the 1st April for a 3 night stay on a self-catering basis at their incredible holiday park
in East Cork. Visit their Facebook, Instagram, and Twitter pages for more details of how to enter!
Located in an idyllic and tranquil setting beside the sea in east Cork, Trabolgan Holiday Village is a 140-
acre venue which has something for everyone – a safe and friendly environment for toddlers, a host
of activities for energetic kids and teens, and great entertainment with lots of opportunities to relax
for Mums, Dads and the grandparents.
Getting away and spending time with family have never been more important and Trabolgan Holiday
Village has everything you and our family need for an incredible fun packed family holiday all under one
roof. From the indoor pool paradise to a range of adrenaline-fuelled adventure sports activities including
the Brand-New high ropes course, combat laser, zip wire and go karts to name but a few. From
incredible nature trails to the fantastic newly opened beach, outdoor playgrounds to the award-winning
Bird of Prey Centre, and a host of bars, shops and restaurants to choose from, Trabolgan has something
for all ages.
As always entertainment is at the forefront of every Trabolgan holiday. Kids will love their incredible range
of characters including PJ MasksTM, Peppa PigTM and GeorgeTM, BenTM and HollyTM as well as the
Trabolgan woodland characters Florrie the FoxTM, Bonnie the BunnyTM, Wez the WeaselTM
and Billy the BadgerTM. Enjoy some live music, themed events, family bingo and much much more!
Trabolgan at the heart of family entertainment.
With fantastic special offers, incredible facilities and an action-packed entertainment line-up,
Trabolgan Holiday Village is the perfect holiday destination for your family fun break in 2022! The East
Cork venue will reopen on the 8th April 2022 for the season.
Visit www.trabolgan.com for more information