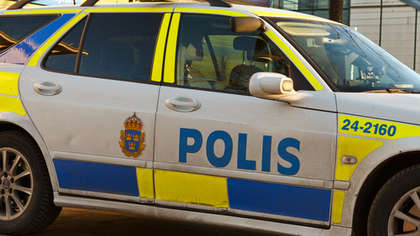 Lars Vilks, whose life has been threatened since drawing a controversial picture of the Prophet Mohammed, has been killed in a car crash.
The Swedish artist has lived under police protection since 2007.
Vilks found himself the subject of a fatwa after drawing a cartoon of the Prophet Mohammed's face on the body of a dog.
Depictions of the Prophet, regardless of their intent, are forbidden under Islamic law as they are considered idolatry. Conservative Muslims consider dogs to be an unclean animal. The combination of the two in Vilks' drawing led to Al Qaeda placing a bounty on the cartoonist's head.
Two men attempted to burn down Vilks' house in 2010. Last year an American woman pleaded guilty to her involvement in a plot to kill Vilks.
Having survived such attempts, Vilks has now been killed in a road accident in Sweden.
Vilks was travelling in a car with his police protection when the police car collided with a truck.
The artist and two police officers died in the crash.
Vilks' death was confirmed by his partner.
Police are investigating the cause of the accident.
Prior to his controversial cartoon, Vilks was best known in Sweden for a seaside sculpture consisting of lumps of wood nailed together in a haphazard manner which attracts tens of thousands of visitors a year.