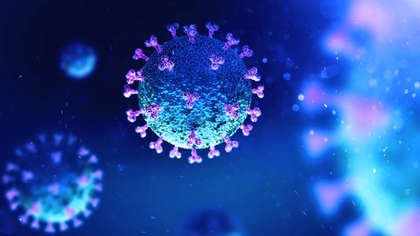 A suburb of Dublin is currently reporting a level of COVID infection twice that of the national average.
The West Dublin suburb of Ongar has the capital's highest incident rate with 577.7 per 100,000 people. That's more than twice the national average of 245.8.
The figure was revealed as Ireland's COVID data hub released results for the 14 day period of July 6th to July 19th. During that period, Ongar reported 207 confirmed cases of the virus.
Howth/Malahide currently has the second highest incident rate in the city with 445.3 cases per 100,000. 250 cases were reported in that area over the 14 day period.
Firhouse/Bohernabreena comes in third with an incident rate of 424 and 145 confirmed cases for the same period.
Here is the full breakdown of confirmed cases in Dublin districts for the 14-day period:
• Tallaght South - 87
• Tallaght Central - 89
• Dún Laoghaire - 153
• Killiney-Shankill - 81
• Glencullen-Sandyford - 98
• Firhouse-Bohernabreena - 145
• Clondalkin - 119
• Lucan - 125
• Palmerstown-Fonthill - 130
• Ballyfermot-Drimnagh - 124
• Rathfarnham-Templeogue - 185
• Dundrum - 79
• South East Inner City - 123
• Ongar - 207
• Castleknock - 189
• Artane-Whitehall - 109
• Ballymun-Finglas - 121
• Cabra- Glasnevin - 177
• Pembroke - 185
• Donaghmede - 87
• Clontarf- 135
• Blackrock - 110
• North Inner City - 207
• South West Inner City - 125
• Blanchardstown-Mulhuddart - 146
• Howth-Malahide - 250
• Swords - 154
• Rush-Lusk - 63
• Balbriggan- 77
• Kimmage-Rathmines - 161