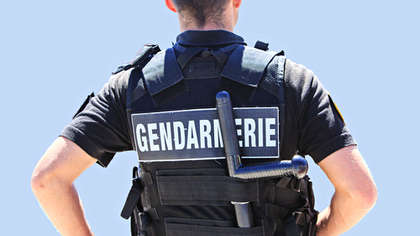 A 35-year hunt for an infamous French serial killer has ended with the suicide of a former police officer.
59-year-old Francois Verove committed suicide at a rented home in the South of France after receiving a summons for questioning. He left behind a written confession to his crimes. His identity was confirmed by Paris prosecutors through DNA evidence.
"DNA tests which were immediately ordered by the investigating magistrate established a match between the genetic profile found at several crime scenes and that of the dead man," Paris prosecutor Laure Beccuau said in a statement.
Police had been seeking Verove, nicknamed "Le Grele" (pockmarked), since the 1980s.
Over the '80s and '90s he committed a host of crimes against young girls, including murder, rape and kidnapping.
Some of Verove's most infamous crimes include the rape and murder of an 11-year-old girl in a Paris apartment building and the murder by strangling of a couple in the Parisian district of Marais.
In recent years investigators began to suspect the killer was a former gendarme. In the last few months over 750 former gendarmes had been questioned.
Verove was sent a summons on September 24th for questioning on September 29th. He was reported missing by his wife on September 27th and found dead on the 29th in a home he rented in Grau-du-Roi on the Mediterranean coast.
His written confession claimed he had committed no crimes since 1997 and had kept his impulses "under control."
A lawyer for one of his victims said it was "painful to know that the criminal took his secrets with him."