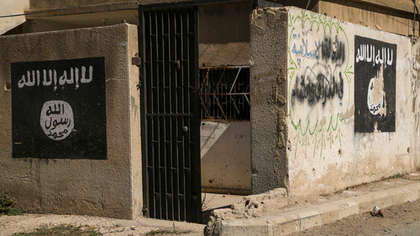 Lawyers for Lisa Smith are asking for the charges of being a member of ISIS and funding terrorism to be dropped.
Smith's defence believes there is not enough evidence against the former Defence Forces member.
The Louth native was detained in Syria in 2019 under suspicion of involvement with so-called Islamic State. She was arrested at Dublin Airport after returning via Turkey with her daughter in November 2019.
After converting to Islam, Smith travelled to Syria several years ago.
Smith was charged with joining a foreign unlawful organisation under Section Six of the Criminal Justice (Terrorist Offences) Act 2005. She is accused of being a member of ISIS between October 28th, 2015 and December 1st, 2019.
She is also accused of financing terrorism, having sent €800 to an individual by Western Union money transfer in 2015.
The non-jury trial was scheduled to begin today but the court must now assess the pre-trial application.
By some counts, Ireland is said to be the highest per capita contributor of foreign fighters to ISIS, with at least three Irish citizens having died fighting for the terrorist group.