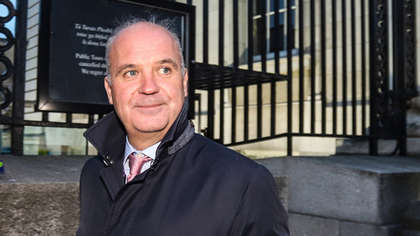 The National Public Health Emergency Team (NPHET) is set to end its press conferences this month.
The most recent press conference held by NPHET members was back on August 24th, with the team now set to return to a surveillance function.
NPHET sources say that some officials like Chief Medical Officer Dr Tony Holohan will continue to make media appearances but further press conferences are unlikely.
NPHET's COVID-19 team will be significantly scaled back as the country leaves the emergency phase of the pandemic on October 22nd. The team will be replaced b y a smaller team led by the Department of Health.
The team has been providing public health advice regarding the pandemic since early 2020. At the peak of the pandemic press conferences were being held daily but were moved to once a week this May as the vaccination programme ramped up. Their briefings have been sporadic since.
Earlier this week Dr. Holohan commended the Irish public's response to the pandemic.
"Throughout the pandemic, we have seen Irish people make extraordinary efforts to drive down incidence of Covid-19 by following the public health advice," he said. "More recently, the response to Ireland's vaccination programme has been heartening, and now just under 91% of the population aged 16 years and older are fully protected through vaccination. Our collective efforts have protected thousands of people from experiencing the worst outcomes from Covid-19."
"As more of the activities we enjoy become available to us this week, it is important that we continue this national effort to break the chains of transmission of Covid-19," he added. "Vaccination remains our best means of protection and, if vaccination is available to you, then I strongly encourage you to get fully vaccinated as soon as possible."