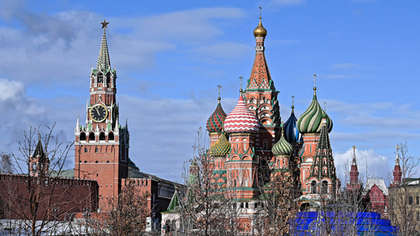 Russian Foreign Minister Sergei Lavrov has praised security proposals received from the US, and says his country does not want war with Ukraine.
Lavrov said the US proposals were more favourable than those received from NATO. He is set to meet with US Secretary of State Antony Blinken in the coming weeks.
The foreign minister said it would ultimately be up to Vladimir Putin how to respond to the proposals.
Lavrov said that Russia does not want war but that the nation would protect its interests.
Putin is set to have a phone conversation with French President Emmanuel Macron today.
Macron will determine whether Putin wants "consultations or confrontation," according to French Foreign Minister Jean-Yves Le Drian.
"It is up to Vladimir Putin to say if he wants consultations or confrontation," Le Drian said.
Having assembled troops near the Ukrainian border, Russia wants a promise from NATO that it will never allow Ukraine to join its ranks.
Fears are growing that Russia will attempt an invasion, something the Kremlin has denied.
"More than 100,000 Russian troops are deployed on the Ukrainian border and Russia is engaging in other destabilising acts aimed at Ukraine, posing a clear threat to international peace and security and the UN Charter," said Washington's United Nations envoy Linda Thomas-Greenfield.
During a phone conversation with Ukrainian President Volodymyr Zelenskiy, US President Joe Biden said his country was ready to respond decisively should Russia invade.