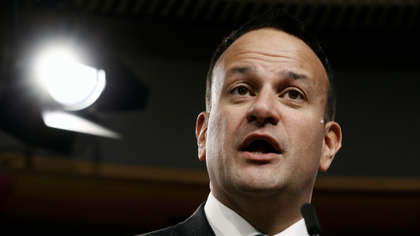 Tánaiste Leo Varadkar has pledged to strengthen the recently announced legislation around remote working.
"I am open to having this legislation strengthened," he told the Select Committee on Enterprise, Trade and Employment. "I intend to strengthen it."
Solidarity-PBP TD Paul Murphy criticised the legislation, saying the right to work from home is "not much if a right" and the proposed legislation was "effectively turning the clock back."
Varadkar rejected Murphy's suggestions, saying the requirement that "every business should have a remote working policy" would be beneficial to employees.
While he insisted the right to request remote working would be "more than a procedural right," Varadkar said "there can't be an absolute right to remote working."
The Tánaiste said several issues "need to be teased out," including "to what extent would the employer be responsible for an injury in your home office."
Demand for remote working has grown significantly over the course of the pandemic. Job listing sites have reported searches for remote positions have increased six-fold over the last two years as many workers are reluctant to return to the workplace.