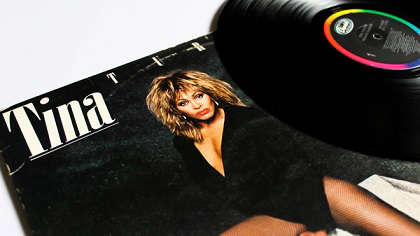 Turner - known as the Queen of Rock and Roll - has a back catalogue including massive hits such as What's Love Got To Do With It, GoldenEye and of course Simply The Best, as well as 10 studio albums, two live albums, two soundtracks and five compilations.
Queen of rock 'n' roll, Tina Turner has become the latest performer to sell the rights to her back catalogue. The Proud Mary singer has signed a deal with international record label, BMG, for a reported $300million (just shy of €261million).
Several big names have sold the publishing rights to their material over the past year, with the likes of Bob Dylan, Stevie Nicks, and Neil Young, all parting ways with their material. Folk musician, Bob Dylan's material - spanned across six decades, including over 600 songs - was sold to Universal Music Group for around €365 million.
Tina's back catalogue, which also spans across six decades, is the largest ever made with a single artist by publisher BMG. The new deal includes hit singles What's Love Got to Do With It, and Better Be Good to Me, alongside the rights to Turner's name, likeness and image.
The 81-year-old singer revealed she will still record new material as a Warner Records-signed artist. Speaking to PA, Tina said, "Like any artist the protection of my life's work, my musical inheritance, is something personal. I am confident that with BMG and Warner Music my work is in professional and reliable hands."
British Guernsey-registered music IP investment and song management company, Hipgnosis Songs is one of the big movers in purchasing artists' material. According to July reporting, the investment company has spent $1 billion on acquiring artists' back catalogues in the past year.
Hipgnosis Songs has made waves in recent months, following its purchase of catalogues from artists ranging from Lindsey Buckingham, Blondie, and half of Neil Young's songs. The latter costing the company a reported $150 million (over €176 million).