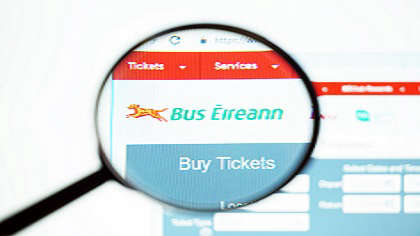 Disruptions to Bus Éireann's Limerick service continue as employees strike.
Bus Éireann has said that "due to ongoing unofficial industrial action taken by a small number of our employees, all services in Limerick are not operating this morning, 2 October 2023."
The company added:
"We understand that a large number of our customers in Limerick depend on our services to get around including for work, education, shopping and hospital appointments. We are disappointed at this action and the impact it is having on our customers and we have urged those employees involved in this unofficial, illegal action to reconsider their actions and immediately return to work."
The dispute relates to new bus rosters. Drivers have claimed that the roster hours may lead to over-tired drivers on duty, ultimately leaving the public at risk.
General secretary of the National Bus and Rail Union, Dermot O'Leary told RTE's Morning Ireland that the only way to resolve the industrial dispute is to return to the Workplace Relations Commission, "where this whole issue started."
Mr O'Leary urged drivers to return to work "under protest":
"We issued a notice yesterday morning to that effect that people should work in the normal manner and allow us, officialdom if you like, to discuss the issues with the company through the WRC.
"I would impress on our members that they should be at work, under protest if necessary. Unofficial actions will not get us where we need to get, which is a resolution of the issues.
"I would hope that common sense will prevail."
Bus Éireann has told customers to check the 'Services Updates' section of their website and social media channels, where updates will be posted.