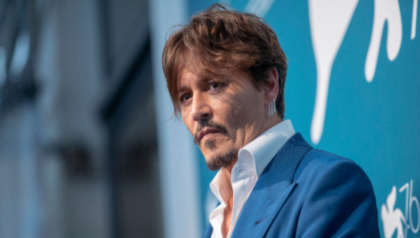 Johnny Depp has released a brand new single, 'The Death And Resurrection Show'.
The single which you can see below, sees Depp collaborate with guitarist Jeff Beck and is to feature on Beck's album '18', due for release next week (July 15).
'The Death And Resurrection' features on the album, alongside the pair's covers including the Beach Boys' 'Caroline No', and the Velvet Underground's 'Venus In Furs'.
The track was also shared via Depp's Instagram account, and is a cover of of the 2003 titular song by English rockers Killing Joke. Check it out below.