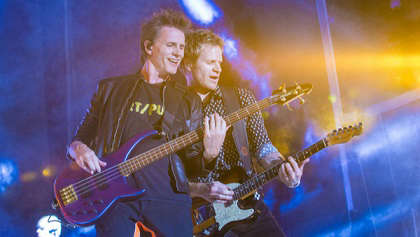 Duran Duran drummer, Roger Taylor has confirmed that a bopic on his band is in the works.
Taylor said that a biopic could be released in the next few years.
The band have been discussing different scripts and ideas for a possible film about their success during the 1980s. Having formed in Birmingham in 1978, Duran Duran became one of the most successful bands of the 1980s. They had hits like "Rio" and "Hungry Like The Wolf".
"under discussion"
"It's something that is under discussion", Taylor said. "It is being discussed and we've had different scripts and ideas put forward".
"We haven't quite decided on the right one yet. But there are things in development so we will see where they go. We would love to do something like that and I think something will happen in the next few years".
"Really good Hollywood actor"
Taylor also added that it would need a "really good Hollywood actor" to portray him.
"It would have to be someone who's on the cusp of their career, who's got the right look, the right vibe and that's going to take some time to find I think", he said.