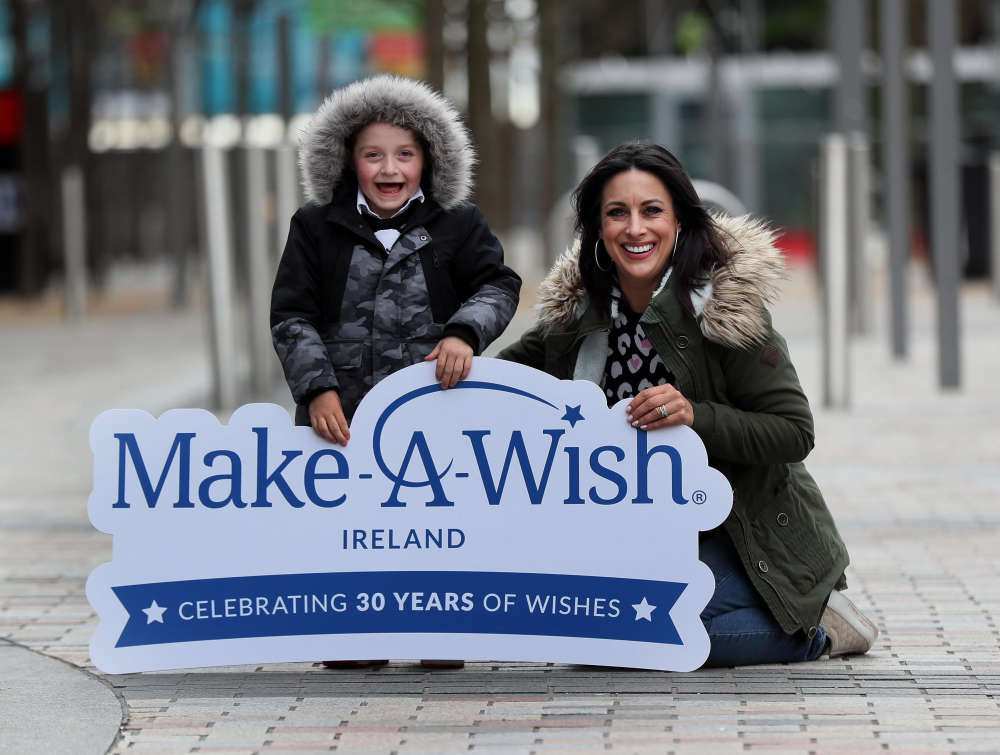 Hope Begins With You
Wish Week is an annual celebration of the magical moments created across Ireland for children living with life-threatening illnesses and the charity's way to raise essential funds to ensure wishes can keep happening.
This year is very special as Make-A-Wish Ireland commemorates 30 years of granting life-changing wishes. Ireland's Classic Hits have been a long time supporter of Make-A-Wish, and are partnering with them for a magical radiothon running from Monday 25 to Friday 29 April.
Join us during the week and celebrate the magic of Wish Week by making a donation or getting involved. Here on Ireland's Classic Hits we will be highlighting some of the amazing wishes granted over the last number of years and speaking to the people who were involved in the Wishes.
There are a 3 main ways you can donate throughout the week and don't forget Friday is the big day, it's Donation Day and we'll be encouraging you to donate across the day.
Donate Online
To help you can log on to makeawish.ie/donate.
Donation Hotline.
You can call the Donation Hotline 01 2210221. Please give what you can. No amount is too little, and remember, every wish begins with hope and hope begins with you.
Donation Text Line.
You can also text MYWISH to 50300 to donate €4. Texts cost €4. Make-A-Wish will receive a minimum of €3.60. Service Provider: LIKECHARITY.
Donate online at www.makeawish.ie/donate.