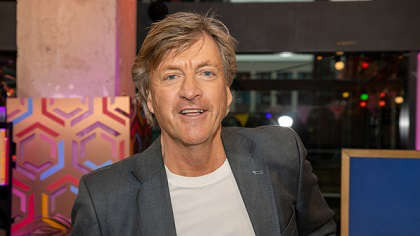 Richard Madeley is known for his sharp tongue and opinionated manner when responding to guests on Good Morning Britain (GMB), but viewers of Monday's show think he may have taken it too far this time.
GMB host, Richard Madeley found himself in a bit of a pickle on yesterday's Good Morning Britain, involving himself in a 'heated debate'. As part of their new equality policy, schools in Brighton are encouraging teachers to replace 'mum and dad' with 'grown-ups'.
Four headteachers have introduced the advice to their schools in a bid to acknowledge "different family groupings" in students' lives. After discussing the topic on Monday's show, Richard has been accused by viewers of 'spinning' the story to support a different argument. Throughout the segment, the host repeatedly clashed with campaigner, Natasha Devon, as he argued to save 'traditional' naming.
The policy in question has been explained by one school as ensuring "children who live with one parent, two mums, two dads, foster parents or extended family don't feel their own family make-up is not included." However, the story became somewhat confusing when picked up by national newspapers, leading to GMB's misrepresentation.
Debating whether or not it is "time to stop saying 'mums and dads' for more inclusive words," GMB were shown to have also misread school intentions. Natasha insisted it has been misrepresented, as the policy has "nothing to do with an individual's right to identify as mum or dad, or a child's right to call their parent's mum or dad."
This prompted Richard to defend the show's reporting of the story as "accurate", before questioning why the words 'mum' and 'dad' had been banned. To which, Natasha responded: "When staff are talking to groups, they use the term 'grown-ups' to include those children, so they don't feel they are abnormal or excluded in anyway.
"This benefits everyone, it harms absolutely no one, and once you understand it in that context, it's really difficult to have an objection to it' she hit back at Richard's prior comments."
Continuing to dig in, Richard said, "I respectfully disagree with you. I don't think we have. I think we've reported it completely accurately."
"What is offensive about a teacher talking to a classroom of pupils using the terms "mum or dad" as well as 'grown-ups?' Why ban the words 'mum or dad?' What's offensive about a teacher saying that?"
Following his rant, Natasha had to remind Richard that "no one is banning anything," leading to viewer's discontent on social media. Meanwhile, Brighton & Hove City Council have since insisted schools should make their policy clear on equality policies. Within releasing a statement, the council is claiming; "we have a very diverse school population, and we want all members of the school community to feel included."