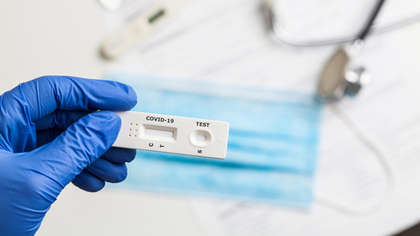 Minister for Health Stephen Donnelly has said anyone deemed a close contact of someone who tested positive for COVID will be sent an antigen test from today.
Close contacts will begin to receive antigen tests tomorrow.
The antigen tests can be used at home by anyone who is fully vaccinated and not displaying COVID symptoms. Anyone with symptoms should still self-isolate and arrange a PCR test.
Those eligible for antigen tests will be contacted via phone by contact tracers who will arrange to send an antigen test to their address.
A total of three test kits will be sent to each close contact. The first test should be taken immediately upon receipt, with a second two days later and a third two days after the second test.
Anyone who tests positive with an antigen test should self-isolate and arrange a PCR test.
The HSE is asking people to avoid work or social events if they display any symptoms.
"We know from our research and planning that this advice is not easy for everyone for follow," said HSE Clinical Director Dr Colm Henry. "There is a lot of pressure on people to work, to get back to business, and a great desire to enjoy opportunities to safely meet friends and family again. But, if we don't take prompt action when we have Covid-19 symptoms - by staying at home and getting a test - we put others at risk. Our hope is that we can all work together - employers, family and friends - to make this behaviour an essential part of how we protect each other."