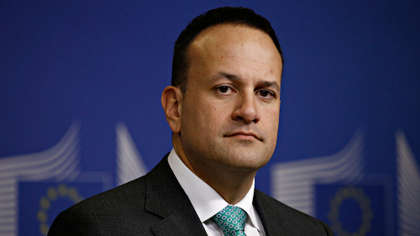 Two former minsters have raised questions with the Tánaiste over promises made regarding the upcoming budget.
Charlie Flanagan and Michael Creed spoke at last night's Fine Gael parliamentary party meeting over spending promises.
Flanagan expressed concerns that the government cannot meet every demand and that the country's mounting debt will be passed on to younger people.
Creed also questioned the planned "pandemic bonus," enquiring as to who would be eligible and how much it would cost.
Varadkar responded that the former ministers were creating a "fake narrative" that Fine Gael was becoming fiscally irresponsible. He pointed out how as Taoiseach he had delivered a budget surplus, how Fine Gael had saved Ireland from bankruptcy in 2011, and how this year's deficit will be lower than many expected.
The Irish Fiscal Advisory Council estimates that this year's budget deficit will be €15.5 billion.
At last night's meeting Varadkar also addressed the National Development Plan, saying completion dates and costs could not be given for the plan's major infrastructural projects.
Addressing the pandemic, the Tánaiste said that the evidence suggests a booster programme will be required this winter. The government will take advice from the National Immunisation Advisory Committee on the matter.