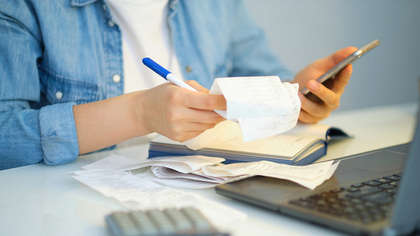 The government has responded to criticism of its cost of living measures by saying targeted supports would have excluded people.
The main support announced was a €200 energy credit that will be applied to all household electricity bills from the end of March.
The credit has received criticism from many, as it will be given to all households regardless of income.
"One Family had urged the government to choose targeted, sustainable measures, instead of short term, universal payouts," said single parent advocacy group One Family CEO Karen Kiernan. "By giving a little back to everyone instead of targeted resources at those most in need, the most vulnerable will continue to suffer. Right now, more than one in every four one-parent families are living in consistent poverty."
Other measures announced last night include a 20% decrease on public transport fares, an extra €125 for fuel allowance recipients and an additional €20 per month for drug payment schemes. No changes were announced to tax or social welfare.
Minister for Public Expenditure and Reform Michael McGrath defended the government's measures.
"You would spend perhaps a very long time designing a scheme that would seek to carve out and exclude a proportion of people who perhaps don't need it," he said. "And I think speed of execution, getting this money to people quickly, we felt was imperative and that's why we have designed it in this way and it will be applied in the March/April billing cycle."
Addressing criticism of the failure to widen the eligibility for fuel allowance payments, McGrath said "where you have eligibility criteria you will always have people who fall just on the wrong side of the eligibility criteria. Where you target measures, which we are doing here in respect of the Fuel Allowance, then you will have people who fall just outside criteria."