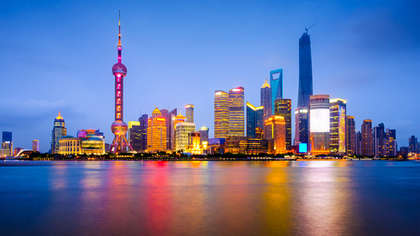 Irish businessman Richard O'Halloran has returned to Ireland after being prevented from leaving China for close to three years.
O'Halloran travelled to Shanghai in February 2019 to deal with issues involving the Chinese owner of his employer. Min Jiedong, the chairman of CALS Ireland, was arrested and subsequently jailed for his involvement in a fundraising fraud. While no charges were brought against O'Halloran and he was never accused of any wrongdoing, he was forbidden to leave China.
On Friday Foreign Affairs Minister Simon Coveney announced that China had lifted O'Halloran's travel restrictions.
"This has been a difficult time for Mr O'Halloran and his family," Coveney said. "The Government has been actively engaged on the matter throughout and is delighted it has reached a successful result. The Minister wishes to acknowledge the recent cooperation of the Chinese Embassy in Ireland and of the Chinese authorities, and to thank all those who have assisted in achieving this positive outcome."
"We notice that Richard O'Halloran has left China," China's embassy in Ireland said in a statement. "It is expected that he continues to fulfil his pledges and commitment and undertake his corresponding legal obligations."
"I acknowledge the work of the many people in Ireland and in China who have helped make this day happen," Taoiseach Micheál Martin wrote on Twitter. "It has been a very difficult journey for him and his family. Thinking of them today."
O'Halloran arrived at Dublin airport at 8.10 am on Saturday morning.
"Thank you everyone for all your support," his wife Tara tweeted. "We are so unbelievably happy to have him back."
In a statement, O'Halloran thanked those involved in his release and offered his "sincere heartfelt thanks to everybody."