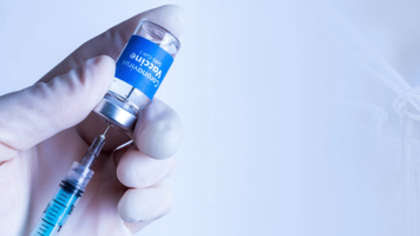 A high school teacher in New York has been arrested after she administered a COVID vaccine to a 17-year-old pupil.
Police say 54-year-old Laura Russo administered the vaccine at her home on New Year's Eve. She possesses no medical qualifications.
When the 17-year-old boy, who is one of Russo's pupils, told his mother, she alerted the police and told them she had not authorised the teacher to administer the vaccine.
Police are currently unaware of how Russo obtained the vaccine or which brand she administered. Only the Pfizer jab is authorised for those aged under 18 in the US.
"She had obtained a vaccine," said Nassau Police Commissioner Patrick Ryder. "That's still under investigation on how she got it."
Footage of Russo vaccinating the boy has emerged online. The teacher can be heard saying "You'll be fine, I hope."
Parental consent is required in most US states for minors to receive COVID vaccinations. Many teenagers have been reported as seeking vaccines against their parents' wishes.
Russo will appear in court on January 21st and faces a maximum of four years in prison for unauthorised practice of a profession.