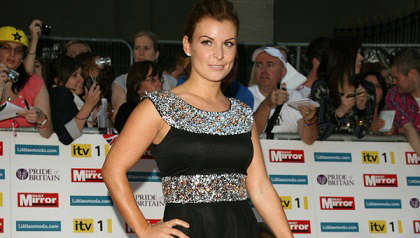 Giving evidence at the High Court during the Rebekah Vardy libel action, Coleen Rooney has said that her social media post from 2019 was a "last resort".
Coleen Rooney who is married to former Man United player and current Derby County manager Wayne Rooney, alleged that Rebekah Vardy had leaked "false stories" regarding her private life to the press back in October 2019.
Mrs Vardy has denied these claims, and is suing Mrs Rooney for libel.
Coleen Rooney posted a series of fake stories on Instagram in a "sting operation", where she claimed she was planning to return to TV, travelling to Mexico for a "gender selection" procedure, and the basement flooding in her home.
"I have saved and screenshotted all the original stories which clearly show just one person has viewed them", Coleen Rooney wrote on her Twitter, Facebook and Instagram accounts. "It's ………. Rebekah Vardy's account".
"I believe Mrs Vardy knew"
In court, Rebekah Vardy's lawyer Hugh Tomlinson QC said, "You have no evidence to establish that it was Mrs Vardy who did the leaking".
To which Mrs Rooney responded, "I believe it's come from that account and that's what I have said from the beginning and I believe Mrs Vardy knew that this was happening".
Coleen Rooney was then asked what exactly she wanted to achieve by writing this post on social media.
"I wasn't achieving anything", she told the court. "What I wanted was to stop the person who was leaking my private information to The Sun".
She also insisted that she had given out warnings "many times", but claimed that "it didn't stop". She added, "This was my last resort".
Mrs Rooney also stated that she was surprised at "how much interest the post" received. "Obviously, it was going to get picked up by the media", she admitted. She also insisted that she has a large and loyal following on social media.
Mrs Rooney also denied wanting Rebekah Vardy to get abused online. "No, that was not my intention at all, not at all", she insisted. "It's not my nature to".
The case continues.