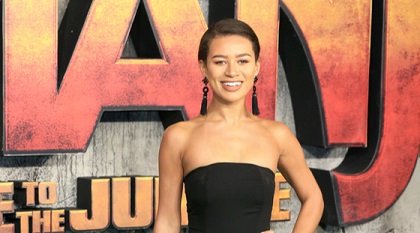 Former Love Island contestant Montana Brown has warned this year's contestants that their lives will be "flipped upside down", once they leave the villa.
Brown said that contestants could feel "paranoia and anxiety and fear of going out in public", when they leave the show.
Brown appeared in 2017's edition of Love Island, which was eventually won by Amber Davies and Kem Cetinay.
"Enjoy yourself, live in the moment"
"Enjoy yourself, live in the moment. Don't pretend to be anyone else, because uniqueness will be your superpower", she told Cosmopolitan.
"(Afterwards) take your time to adjust", she urged. "The normal feelings of coming off of a show like that when your life gets flipped upside down is paranoia and anxiety and fear of going out in public. I don't think anyone understands unless you've been on the show".
"Take your time, bring your friends with you, bring an agent with you. Find out what you're comfortable with and stick to that", she added.
"Don't let anyone push you over your boundaries".
Therapy sessions
Contestants for this upcoming series which starts on 28th June, will be offered at least eight therapy sessions when they return home from the show.
Contestants will be trained on the impact of social media and "how to handle potential negativity". They will also receive training on financial management.
Montana Brown revealed that celebrities have messaged her on social media, including "David Spade from 8 SImple Rules".
I've actually had some very odd people slide into my DMs. I'm just going to say it. David Spade from 8 Simple Rules. Chris Brown slid into my DMs. That was… sweet", she said.
Love Island 2021 will be hosted by Laura Whitmore, with her husband Iain Sterling resuming his role as narrator.
It returns on Monday, 28 June at 9pm on ITV 2 and Virgin Media One.