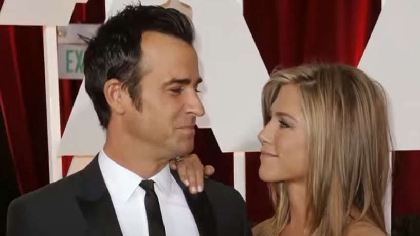 Jennifer Aniston has enjoyed dinner with her ex-husband Justin Theroux.
The couple parted ways in 2018 after 7 years together and 3 years of marriage. They were joined at dinner by Jason Bateman, Jon Hamm, Jimmy Kimmel aswell as Howard Stern and his wife at Laserwolf Restaurant in Brooklyn.
Although there was one other person sitting between them at the dinner table, it's clear they are still friends despite their divorce.