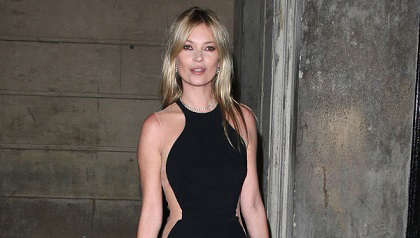 British supermodel Kate Moss is due to give evidence in the Johnny Depp v Amber Heard defamation trial.
Moss who dated Johnny Depp during the 1990s, is due to appear via video link to give her evidence at some stage today.
She has been called to give evidence by Depp's legal team, who appeared to celebrate when her name was mentioned by the Pirates Of The Carribean star's ex wife Amber Heard.
It is possible that Depp's legal team may ask Moss about a rumour that Ms Heard claimed she heard, where Depp allegedly pushed Kate Moss down a flight of stairs.
The court has already heard from Ellen Barkin another former partner of Depp, that he was allegedly a controlling boyfriend.
Mr Depp has denied all allegations, and is suing his ex wife regarding an article published by Ms Heard in the Washington Post in 2018, which implied that Depp sexually and physically abused her throughout their marriage. The couple married in 2015, but divorced two years later in 2017.