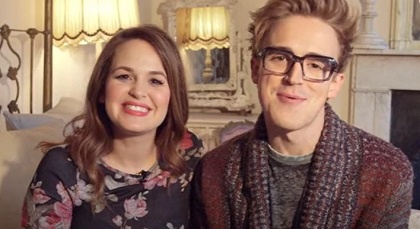 Tom and Giovanni Fletcher have apologised for a "huge error of judgment" after it was reported that they used the UK Government's Furlough Scheme for an employee during the pandemic.
It was reported from the Sun Newspaper that the couple used the scheme last year to furlough an employee. The Sun also reported that they received up to £30,000 of the government's cash. The couple have insisted that they have since paid the money back.
The couple themselves are worth an estimated £8 million. The pair had reportedly received the 30K shortly after Giovanni won I'm A Celebrity Get Me Outta Here last year.
Her victory in Gwrch Castle South Wales, saw her earnings increase as offers of up to reportedly £4 billion, rolled in.
Downloads from her podcast, Happy Mum, Happy Baby also increased to 12 million.
"Should have thought more about the situation"
On Tuesday the couple issued a joint statement.
"Hi everyone, we've always had a very honest and open relationship with you all on here so we thought it was important to address questions that some of you have rightly asked us in the last 24 hours".
"This weekend there was an article in one of the Sunday papers about us using the government furlough scheme. While parts of the article were inaccurate (including all of the figures mentioned), it is true that we did follow financial advice to furlough someone we employ".
The statement also added, "Although it was a time of great uncertainty, we clearly should have thought more about the situation and funded it ourselves".
"It was a huge error of judgment and a mistake we wholeheartedly take responsibility for and we have paid the full amount back".
Giovanni Fletcher has also presented CBeebies series The Baby Club and has written several books, while her husband Tom has had successful careers in music bands McFly and McBusted.
The couple have three children together Buzz (6), Buddy (4), and Max (2).