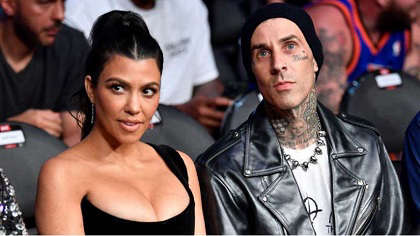 Kourtney and Travis Barker are officially engaged!
The news was confirmed via Kardahian's official Instagram, where she shared a photo of the pair embracing, surrounded by roses. Check it out below.
Tagging her fiancé in the post, Kardashian wrote the caption "forever". Barker himself shared a series of photos, announcing the news via his Instragram stories.
Barker had previously said that Kourtney had given him the strength to fly again. Barker had not boarded a plane since he survived a traumatic plan crash in 2008.
Speaking to Nylon back in September, Barker said, "It's still something very new to me, but having something that gives me the strength and hope to be able to overcome things that were so traumatic in my life, it just says a ton".
"She's definitely that for me. I'm invincible when I'm with her. It's like I never dreamed, I never even considered flying again".