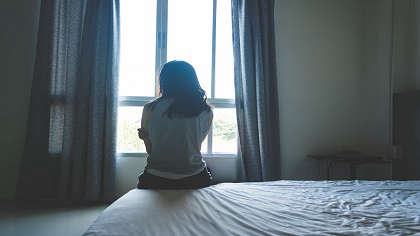 Minister for Justice Helen McEntee TD has today launched the Third National Action plan to Combat Human Trafficking in the Irish state.
The plan proposes a "victim-centred approach" to identifying and supporting victims
It will now be easier for victims to come forward, be identified and access support from a range of agencies including TUSLA, the HSE and An Garda Síochána.
It is thought that some victims may be apprehensive about reaching out to members of AGS, due to negative experiences dealing with police in their own countries.
New training is to be given to anyone who comes into contact with victims of human trafficking across state agencies, NGOs and front line staff in industries such as hospitality, air travel and shipping.
The plan also aims to ensure anti-trafficking measures are in place at point of entry to the state and protect victims from deportation.
Minister McEntee said:
"Human trafficking is an exploitative and particularly heinous crime that preys on some of the most vulnerable, and is committed with no regard for life, dignity or for the most basic of human rights.
"Victims of trafficking can be found anywhere and are often hidden in plain sight, and their vulnerability can make them particularly hard to reach. Across Government, we acknowledge the seriousness of this crime and are determined to combat it."
In 2022, a total of 42 victims were formally identified by An Garda Síochána. While most victims are trafficked in to the state for sexual exploitation, trafficking for labour exploitation also makes up a significant number of victims.
A report by the Human Trafficking and Exploitation Project on the Island of Ireland published by Mary Immaculate College in Limerick in 2021 suggests that the true incidence of human trafficking in the State may be 38% higher than the official figure.
The first convictions in Ireland for human trafficking were handed down in September 2021. A number of other human trafficking investigations are ongoing by An Garda Síochána.
Minister McEntee said:
"Last month Ruhama published their annual report which noted a 35% increase of victims of human trafficking seeking their help, indicating that this is becoming more prevalent. That is why this government and our partners have made disrupting these criminal organisations and supporting those who have been identified as a victim a priority."
The actions in this new plan fall under four Preventative Pillars:
Prevention of human trafficking by working towards stronger protections for vulnerable people and the elimination of the demand for the services of trafficked persons;

Identifying and providing supports to victims of trafficking;

Enforcing the rights of the victim and bringing perpetrators to justice, and;

Support evidence-based research on human trafficking.