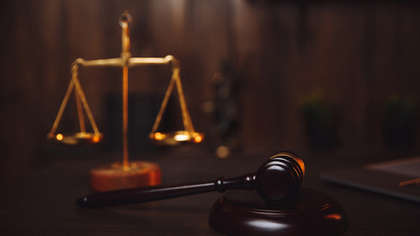 A Cork city couple have been charged with the rape, sexual assault and sexual exploitation of their son while he was aged between three and four and a half years old.
The couple – a 52-year-old male and 44-year-old female – cannot be named to protect the identity of their victim.
The man was charged with three counts of anally raping his son; two counts of sexually assaulting the child; three counts of sexually exploiting his son by allowing or inducing the child to engage in a sexual act with another male; and two other counts of exploiting his son, including forcing the child to engage in a sexual act with a dog. He is also charged with possessing heroin with a value of €3,000 for sale or supply at his home.
The woman was charged with one count of sexually assaulting her son and two counts of sexually exploiting the child by inducing him to engage in a sexual act with her.
Detective Garda Caroline Keogh of the Cork City Division Protective Services Unit told the court that gardaí objected to bail for the man as he was deemed a flight risk, having been born overseas. She said gardaí would agree to the woman being remanded on bail if she met conditions. The woman's solicitor Frank Buttimer said his client accepted the conditions.
Due to the serious nature of the charges, Judge Olann Kelleher refused to grant bail for the man. He is remanded in custody to appear before the court on September 23rd.
The judge remanded the woman on bail until October 21st. She must remain at her home address, abide by a curfew, sign on at a local garda station three times a week, surrender her passport and provide a mobile number so gardai can contact her 24/7.