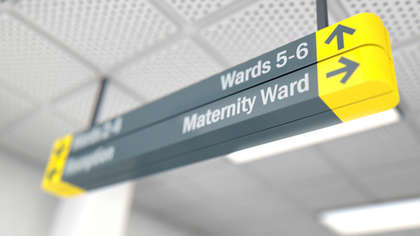 The South/South West Hospital Group (SSWHG) and Cork University Maternity Hospital (CUMH) have issued an apology to the parents of babies whose organs were sent to Belgium for incineration without their consent.
The organs of 18 babies were sent abroad for incineration on two separate occasions – March 25th and April 2nd - last year.
According to a statement, management at CUMH "became aware of the incident in late April 2020 and on 11th and 12th May 2020 all parents who were affected by the incident were contacted and full disclosure took place."
"Recognising that it would be difficult for bereaved parents to be told about the incident, Cork University Maternity Hospital (CUMH) volunteered to take the lead role in openly disclosing the error and apologising to the parents," the statement continued. "The supports of the CUMH bereavement and pregnancy loss team has been and remains in place to provide ongoing contact, care and support as required by the parents. This has been provided not only as a result of the incident but also in acknowledgement of the impact of the delay in the review process."
An external review of the incidents was commission by Cork University Hospital last May. The review is ongoing and expected to conclude later this year.
"The review's findings and recommendations will be shared with the families affected and then with the wider HSE," CUMH's spokesperson said. "The review will establish the factual circumstances leading up to the incident."
The spokesperson detailed how the incidents occurred at a time when mortuaries were preparing for up to 100,000 predicted COVID deaths. They confirmed that no other families other than those contacted have been affected.
"The South/South West Hospital Group and CUH deeply regret that this distressing incident occurred and acknowledge that a serious error was made, and are truly sorry for the additional distress this has caused to grieving families," the spokesperson said.