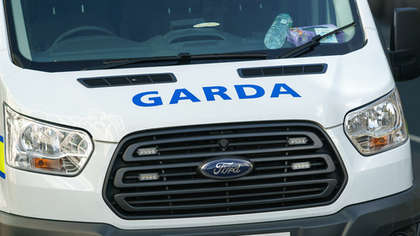 A man who urinated in the back of a patrol wagon has been given a four month prison sentence.
23-year-old Jonathan O'Driscoll of Dunmore Gardens, Knocknaheeny, Cork, received the sentence from Judge Olann Kelleher at Cork District Court on Wednesday.
O'Driscoll pleaded guilty to causing criminal damage by urinating in the vehicle and engaging in threatening or insulting behaviour.
Representing O'Driscoll, solicitor Frank Buttimer said his client couldn't help himself. "He was placed in the police wagon. He told gardaí he was short taken. He did not mean this offence to be offensive. He held as long as he could and then could do no more. It was nature as opposed to an offensive act."
When Buttimer claimed it took gardaí a long time to drive his client to the station, Sergeant Gearóid Davis disagreed. He said O'Driscoll was arrested at Blarney Street and driven immediately to Gurranabraher garda station.
"As he was being conveyed to Gurranabraher garda station after 11 p.m. he was seen standing up in the patrol van urinating against the door of the cell within the patrol van," Sgt Davis added.
Garda Ross Broekhuizen described O'Driscoll being highly intoxicated. He said O'Driscoll was shouting "F*** ye pig bastards. F*** ye all."
O'Driscoll was also charged for a separate incident in which he fled from gardaí while in possession of cannabis.
He received a four month sentence for both incidents.