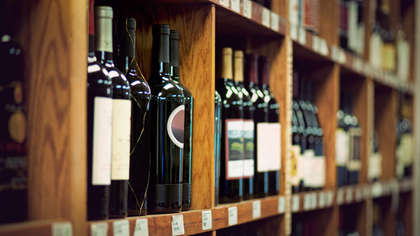 New rules on the pricing of alcohol take effect from today.
Under the rules, a gram of alcohol cannot be sold for less than 10 cents. This translates to a minimum charge of €1.93 for a pint of lager, €22.09 for a 70cl bottle of whiskey or gin, €20.71 for a 70cl bottle of vodka and €7.40 for a 750ml bottle of wine.
Taoiseach Micheál Martin has called the introduction of minimum alcohol pricing a "public health measure." He cited a rise in alcohol related hospitalisations of 94% between 1995 and 2018. In 1995 there were 9,420 alcohol related admissions compared to 18,348 in 2018.
"The view is that the below-cost selling of alcohol is harming children and young people in particular," he said. "Some of the figures are quite horrendous. For example, Ireland had the third highest level in the world of adolescent binge drinking, at 61% for females and 58.8% for males, according to data from the global study on progress in adolescent health and well-being published in The Lancet in March 2019. Teenagers and children binge drinking bring significant issues for us as a society."
"Today, Ireland joins a small number of countries in the world to introduce minimum pricing," said Minister for Health Stephen Donnelly. "This measure is designed to reduce serious illness and death from alcohol consumption and to reduce the pressure on our health services from alcohol related conditions. It worked in Scotland and I look forward to it working here."
The government had pressured Stormont to introduce minimum alcohol pricing in Northern Ireland at the same time to prevent cross-border purchasing. Stormont has no plans to do so until at least 2023.