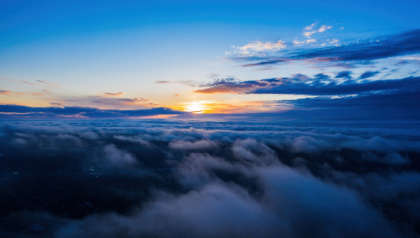 The wet weather is to continue for today and most of the weekend, with Met Éireann warning of the risk of hail and thunder, along with heavy showers, and a further drop in temperatures.
The national forecaster has stated that a bright start to the morning will be broken by spells of rain, which will move across the east of the country this afternoon and evening.
The bright morning will be broken by showers, which Met Éireann have warned may turn heavy, bringing the risk of rain and thunder.
Temperatures are expected to remain between 8 and 11 degrees, dropping to between 2 and 5 degrees overnight.
Dry spells are to be broken by heavy showers, thunder, as well as hail. Winds along the Atlantic Coast are to also reach gale force levels of strength.
Rain is also expected for Thursday, with heavy rainfall set to bring the risk of hail and thunder with it. Highest temperatures are to stay between 7 and 10 degrees.
According to Met Éireann, the next few days are to be "rather cold with sunshine and showers at first", followed by rain.
As for the weekend, Friday is to be bright and breezy, with temperatures of between 9 and 12 degrees, dropping to -1 and 3 degrees overnight, with rain hitting Connacht and Munster on Saturday. Temperatures are to hit between 6 and 9 degrees.