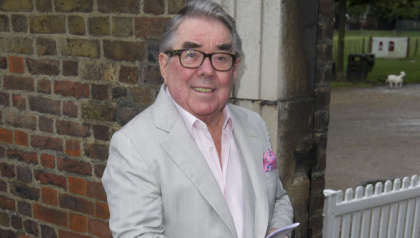 Actress and singer, Anne Hart, widow of the late comedian Ronnie Corbett, has died aged 90.
This news was confirmed by her youngest daughter, Sophie Corbett, revealing that her mother died "peacefully surrounded by her family", at the family home in Scotland on Sunday (November 5).
"We lost my darling Mum at one o'clock in the morning. She was an amazing woman, and my sister Emma and I, and all four of her grandchildren, Tom, Tilly, Dylan and Billy, will love and miss her for ever", Sophie Corbett said. "We will be bringing her home to Abingdon, near Croydon, which is where the family lived when my Dad was alive".
Anne Hart had previously been treated at the Royal Infirmary of Edinburgh, after suffering a hip fracture, following a fall at the family estate Muirfield Wood in East Lothian.
Having made her West End debut, performing a number of child roles in operas at Covent Garden, Anne Hart came to prominence as a leading lady in Clown Jewels, and Young At Heart, with comedy troupe, the Crazy Gang, in her 20s.
In the 1950s, while working in the late-night revues at Danny La Rue's club at Hanover Square, Anne Hart met her future husband, Ronnie Corbett, an then up and coming comedian.
The couple married in 1966, going on to have two daughters, and four grandchildren. Their first child Andrew, was born with a heart defect, and only lived for 6 weeks.
Ronnie passed way in 2016 aged 85, having been diagnosed with a suspected form of Motor Neurone Disease.
Ronnie Corbett was renowned for his role as one half of the comedy sketch, 'The Two Ronnies', alongside Porridge star Ronnie Barker. Running for 16 years, the show pulled in 22 million viewers across the BBC.