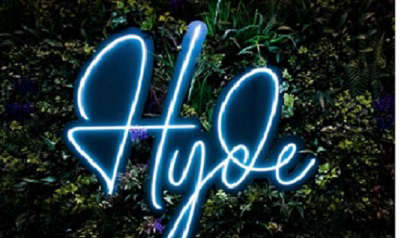 Dublin's latest Rooftop Bar, Hyde has launched its new 'SEEK' nightclub, which opens its doors for the first time this weekend.
This nightclub will open up for the first time this Saturday (May 6), with the Hyde boasting delightful experiences on each of their four floors, including a rooftop bar offering views across the city, to the Dublin mountains.
People can also enjoy the delights of the bistro style food (there is also a rooftop brunch menu), along with some of the finest cocktails from Cocktails@Hyde.
The nightclub itself is strictly over 23s, with a smart dress code at all times.
"We are thrilled to announce the opening of SEEK and offer a new luxury nightlife destination in the heart of Dublin city, as well as expand our new music and hospitality concept at Hyde, as it continues to evolve as a world-class destination", Head of Operations Cliff Power said.
"The Dublin late-night scene has had a rough few years so we are excited to revive the Dublin Nightlife scene with the opening of SEEK and bring it into a new era. Particularly for those working professionals 25+ who feel like they haven't had a nightclub of their own in this city".
Clubbers can also enjoy a VIP booth, which will include dedicated table service throughout the night.
The club will be open every Friday and Saturday night from 10pm to 2.30am.