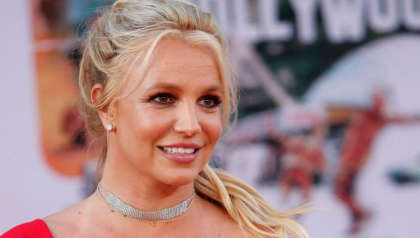 Britney Spears has praised US singer Taylor Swift, hailing her as "the most iconic pop woman".
Taking to Instagram recently, Spears shared two photos of her and Swift together. One was taken back stage during Britney's 2003 'Oops...I Dit It Again' from 2003.
The other photo is taken from 2008, after Taylor Swift had release her self-titled debut album. She was 19 years old at the time.
"This is way back when but kinda cool," Spears added in caption with these posts.
"During my 'Oops…' Tour, I got a knock at my door. My good friend at the time was the assistant to my manager who was trying to become a manager himself. There was a knock, and then he said, 'I have a girl named Taylor who wants to come in and sing for you".
Spears also added, "I was like, of course! He walks in, and she sings a beautiful song with her guitar. I was like wow wow she's unbelievable! We took a picture, and she then became the most iconic pop woman of our generation".
"Kinda cool she plays stadiums, and I prefer her videos over movies any day. She's stunning! Girl crush".