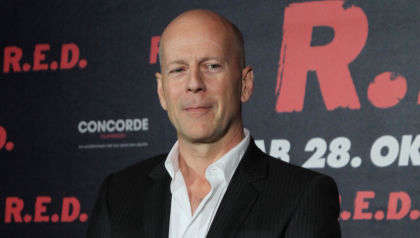 Bruce Willis' wife Emma has called on the papparazzi to play nicely when they see her husband out in public.
Last month, the Die Hard star was diagnosed with frontotemporal dementia, having been previously diagnosed with aphasia, which saw him retire from acting in March 2022.
Now, his wife Emma Willis is hoping that photographers and videographers will show the ailing actor some respect, when they see him in the public eye.
Alongside the video, Emma added a caption, " To other caregivers or dementia care specialist navigating this world… Any tips or advice on how to get your loved ones out in the world safely?".
"So this one is going out to the photographers and the video people that are trying to get those exclusives of my husband out and about: Just keep your space. I know this is your job, but maybe just keep your space", Emma Willis urged in her Instagram reels.
She continued, "For the video people, please don't be yelling at my husband asking him how he's doing or whatever — the 'woohoo'-ing and the 'yippee ki yays'… just don't do it. OK? Give him his space. Allow for our family or whoever's with him that day to be able to get him from point A to point B safely".