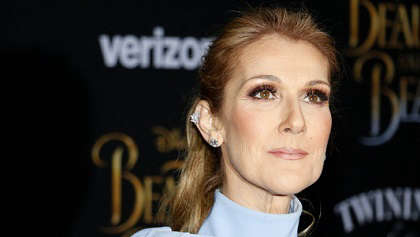 An unauthorised biopic on Celine Dion received a five minute standing ovation at the film festival in Cannes.
The film was directed by Valerie Lemercier who also starred as Celine Dion in the biopic. Lemercier plays the singer at each stage of her life, including her childhood.
The film has been described as "a fiction freely inspired by the life of Celine Dion". While, Variety's Ramin Satoodeh called it a "paint-by-numbers biopic".
'Aline,' the #Cannes2021 movie inspired by Celine Dion's life, received a heartfelt five-minute standing ovation. Here's Valerie Lemercier (the Kristen Wiig of France), who plays the title character based on Celine and also directed the film. pic.twitter.com/bDDfYCoqTB

— Ramin Setoodeh (@RaminSetoodeh) July 13, 2021
seated and ready for Aline, the movie about Celine Dion where they can't call her Celine Dion so they call her "Aline Dieu," which is French for "Aline God" pic.twitter.com/pDpNhA1YCC

— rachel handler (@rachel_handler) July 13, 2021
Key details of Celine Dion's life are referred to in the film, including marrying her manager René Angélil who is 26 years older than her. Dion's performance of "My Heart Will Go On" at the 1998 Oscars is also recreated. Check that out below.
The film itself is called Ailne, after the main character in the film, Aline Dieu. Lemercier was unable to secure the rights to use Dion's name in the film.
Here's the trailer.