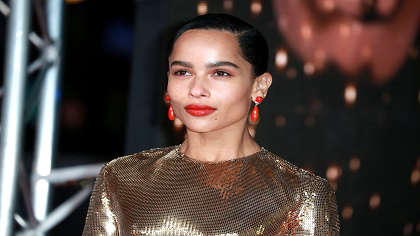 Hollywood A-listers, Zoë Kravitz and Channing Tatum are reportedly engaged.
The pair had been dating for the last two years, but have apparently upped the ante with Kravitz appearing in what looks like an engagement ring.
According to People, multiple sources have confirmed that the Magic Mike and Batman stars are betrothed.
The pair were seen at Kendall Jenner's star-studded Halloween party in Los Angeles over the weekend.
While SAG-AFTRA strike rules forbid actors from dressing up in costumes that promote studio franchises, the pair worked around the constraints and dressed up as Rosemary and her baby, from the 1968 horror classic Rosemary's Baby.
Kravitz wore a white night gown, blonde pixie wig and carried a prop knife, while Tatum dressed in a man-size onesie and baby bonnet.
Kravitz was also spotted with an unmistakable diamond ring on her engagement finger.
Tatum was married for 10 years to actor Jenna Dewan, his Step Up costar, divorcing in 2019. They share one daughter.
Kravitz, the daughter of musician Lenny Kravitz and actress Lisa Bonet was married to actor Karl Glusman in 2019, but divorced after 18 months.
Tatum and Kravitz started dating in 2021 while working on the as-yet-unreleased film, 'Pussy Island,' Kravitz's directorial debut.