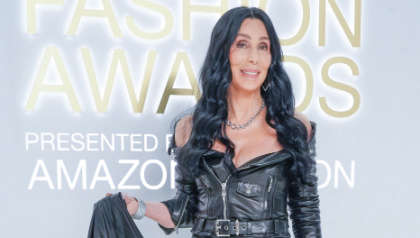 Cher has said that she "can't believe" she would soon turn 80.
The music and film legend spoke about the prospect of reaching the milestone on the Good Morning Britain. She is still going strong at 77 years old.
Born in 1979 as Cherilyn Sarkisian, the singer legally changed her name to "Cher". She has sold over 100 million records globally, and is renowned for singles including 'Turn Back Time', 'Believe', 'All I Really Want To Do', and 'Strong Enough'.
"I just can't believe I will be 80 at some point, sooner than I wish," Cher admitted "And I will still be wearing my jeans and I will still be wearing long hair and I will still be doing the same stuff I've always done".
She continued, "I remember when my friend Paulette and I were talking about when we were going to have to cut our hair and stop wearing jeans, because it seemed like in those days that's what women did - and it hasn't hit yet".
Speaking about her family genes which she described as "pretty amazing", the Turn Back Time singer also revealed that his mother lived until she was 96 years old, and also shared some advice on ageing.
"I don't know if not feeling old makes you younger," she reflected. "I keep up with the trends. I have lots of young friends. I have old friends too. Honestly I'm not trying to feel young. I'm not trying to be young. I am who I am. I'm just getting along".